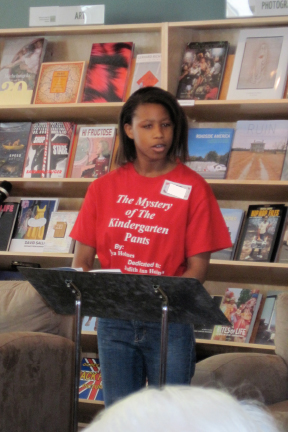 Grannie Annie authors have
an opportunity to strengthen
family bonds, hone their
writing skills, and deepen
their appreciation of history.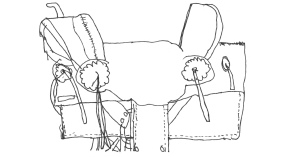 Students are encouraged
to submit an illustration
to accompany their family
story.
The Grannie Annie
welcomes—and desires to
receive and publish—family
stories from students of
every race, ethnicity,
national origin, religion,
and creed.



About the Grannie Annie Writing Contest
Students in U.S. grades 4 through 8, and homeschooled or international students 9 through 14 years old: You are invited to participate in The Grannie Annie!
Please follow The Grannie Annie Official Guidelines and enter a story from an earlier generation of your family. Stories can be humorous, tragic, or inspirational; they can be stories of courage, adventure, or anything you find interesting about your family's past.
Submission Categories
Entries will be considered in two categories: U.S. grades 4–5 and 6–8. Entries submitted by homeschooled or international students 9–14 years of age will be considered in the category that corresponds with the student's age.
Submission Fee
There is no fee for submitting your work.
Deadline
The annual submission deadline for Grannie Annie is February 1. Mailed entries must be postmarked on or before this date. E-mailed entries must be sent on or before this date.
Guidelines for Entry
Be sure to follow The Grannie Annie Official The Grannie Annie Official Guidelines so that your story will be eligible for Grannie Annie.
Contest Entry Form
The Grannie Annie Official Entry Form The Grannie Annie Official Entry Form must accompany your story and/or illustration.
Note to Teachers Outside of the United States
Please note the additional options available for international submissions.
Submission Information For Teachers
Teachers who are submitting their students' entries must complete and enclose one copy of The Grannie Annie Teacher Submission Form in addition to their students' Official Entry Forms. The information provided on this form will facilitate communication regarding students' submissions and recognition.
Honoring the Authors and Artists
Taking part in The Grannie Annie Family Story Celebration brings many rewards: You'll learn something new about your family's history, develop a stronger connection with the earlier generations of your family, and hone your writing skills. In addition, you'll produce an important story that preserves a piece of your family's history — a story that you can share with your family, your school, and your community.
In the spirit of celebration and in an effort to honor all of the Grannie Annie authors and illustrators, about ten or more stories in each submission category and about five or more illustrations are chosen for publication each year. Authors of the published stories receive two complimentary copies of the book that includes their work. The selected stories are also posted on this website. Artists whose illustrations are selected for publication are credited in the book. Those artists who are not published authors receive one complimentary copy of the book.
Titles of stories chosen for honorable mention are included in the book and listed on this website, along with the authors' names. This listing not only honors each family's story as a unique contribution, it also may spark readers' memories of their own family stories.
Announcement of Contest Results
The stories that are chosen for publication are announced on or about March 10, on this website. In addition, the authors of chosen stories are notified via e-mail. Artists whose illustrations are chosen for publication are notified via e-mail on or about April 20, when the book design is finalized. Their names are also posted on this website.
Writing Assistance
There are many resources available to help you write the best story you can write. You may find it helpful to read the stories that have already been published in Grannie Annie anthologies. The stories are available on this website and in book form.
While your story must be written by you, you are encouraged to ask your friends to read and comment on your work. You may ask teachers or parents to do the same. Then decide what changes, if any, you want to make.
Grannie Annie stories written in a language other than English may be translated by someone other than the author.
Resources: The Grannie Annie in the Classroom and Beyond
We offer a variety of resources to enhance your Grannie Annie writing experience and complement your curriculum. Click below to open or learn more about each resource on the Resources page.
| | | |
| --- | --- | --- |
| Resources for Writing | Resources for Classrooms | Resources for Enrichment |
| | | |