The Grannie Annie is a 501(c)(3) nonprofit organization.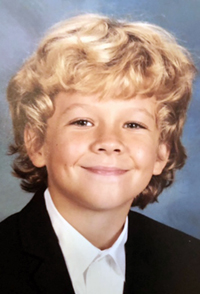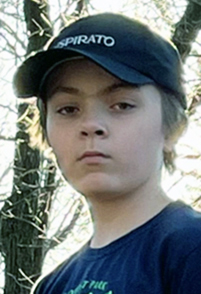 The Grannie Annie's collections
include historical family stories
selected from those submitted
to The Grannie Annie each year
by students in grades 4–8.

Read the latest news about
The Grannie Annie
Echoes from World War II
The Grannie Annie's Themed Collection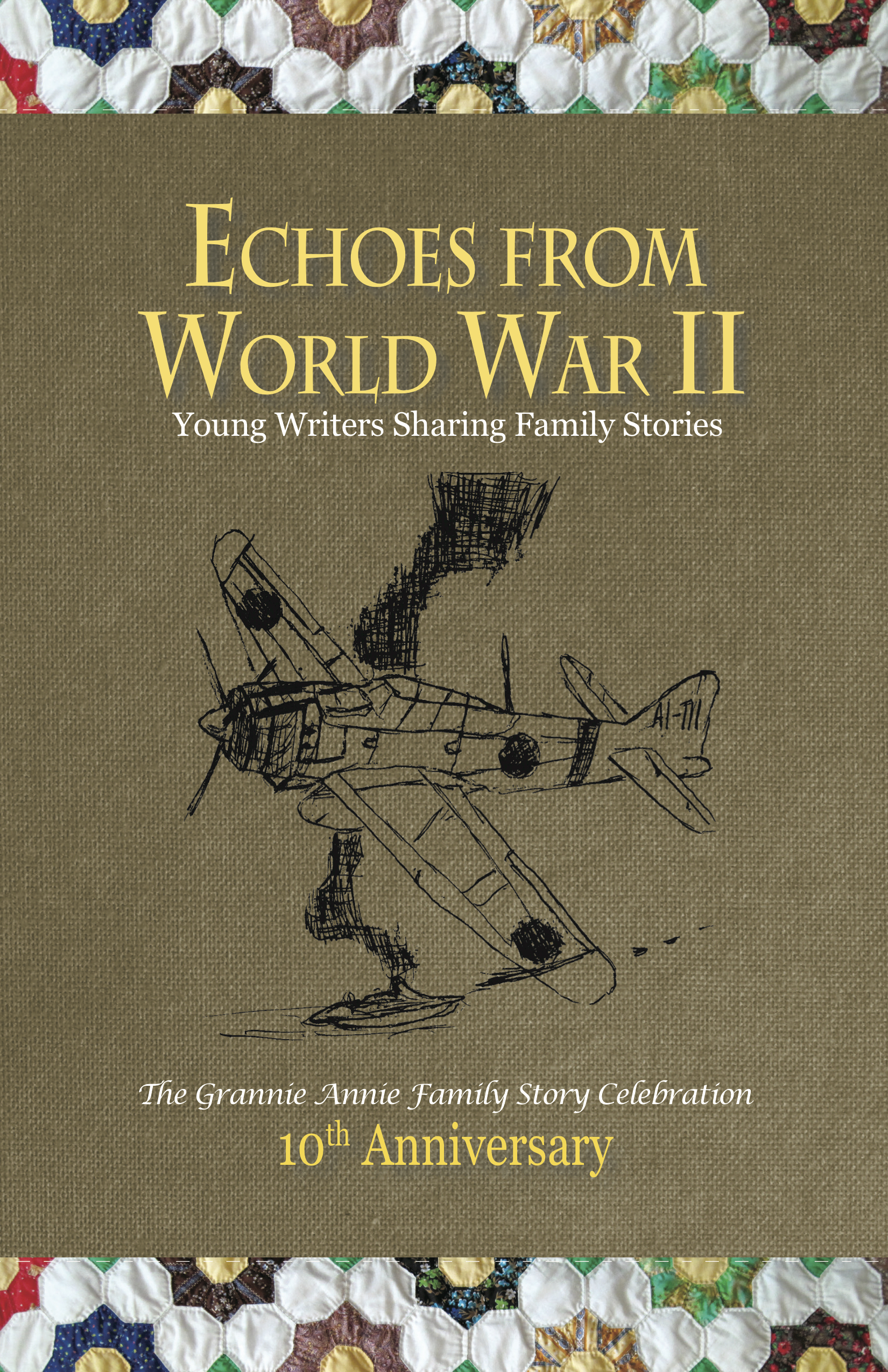 The forty-six compelling family stories in this book are remembered from battlefields, prison camps, and homes in twenty countries around the world. As a collection, Echoes tells the story of the war itself — from Hitler's rise to power to a Japanese-American twenty-five years after the war's end.
To order the paperback edition, click here or scroll to the bottom of this page.
Click here to download the eBook edition or for more information (press page, news)
The Annual Grannie Annie Collections
The Grannie Annie invites you to celebrate family stories by sharing the paperback and digital collections shown below. Some are for purchase, and some are available as free downloads.
The stories published by The Grannie Annie have taken place in 66 countries on six continents over a span of nearly 400 years — and were written by student authors in five countries. These stories of humor, adventure, hardship, and triumph connect us, reminding us of the fundamental experiences common to us all. You can easily locate stories on a topic of particular interest using The Grannie Annie Index of Stories.
Click on cover images below for information about each collection
and to download digital editions when available.
To order paperback books, click here or scroll to the bottom of this page.
| | | | | |
| --- | --- | --- | --- | --- |
| | | | | |
| | | | | Volume 11 |
| Volume 10 | Volume 9 | Volume 8 | Volume 7 | Volume 6 |
| Volume 5 | Volume 4 | Volume 3 | Volume 2 | Volume 1 |

TO ORDER GRANNIE ANNIE PAPERBACK BOOKS: To place a paperback book order from The Grannie Annie, please e-mail the titles and quantities you would like to receive. Be sure to include your complete shipping address. Within about 48 hours you will receive an invoice via PayPal. You may pay the amount due using your credit or debit card, or using your PayPal balance. To pay by check, directly to The Grannie Annie, please indicate that preference in your order e-mail.
• Paperback copies of Echoes from World War II and Vols. 2–15: Now $10 each, if available. (Vol. 1 is sold out. Vols. 11–15 are available at original prices through Lulu.com.)
• Quantity discounts: Any 3 books for $25, any 5 for $37, any 10 for $70.
• Domestic Shipping: Via USPS using the most economical method; $5 for the first book and $1 for each additional book up to a maximum of $25. You may request Priority or Express at an additional charge.
• International Shipping: Calculated on an individual basis.
• Purchase orders may be e-mailed, or mailed to The Grannie Annie, PO Box 11343, St. Louis MO 63105.
• Please consider making a donation to The Grannie Annie along with your purchase. In your order e-mail, simply specify your desired donation amount. The Grannie Annie is a 501(c)(3) nonprofit organization; your donation is tax deductible to the extent permitted by law.
Questions: E-mail, or call 636-527-2822